Group Activity: Torch hiking (OCT-APR)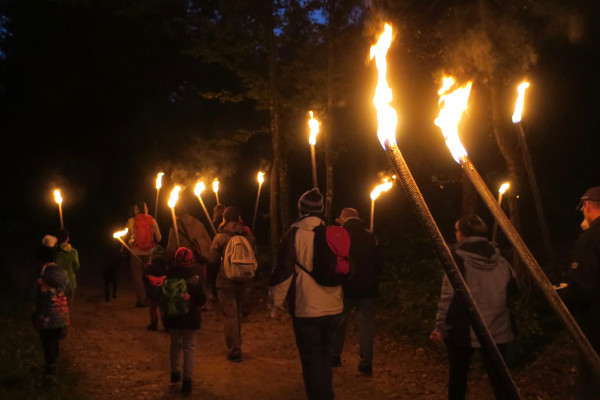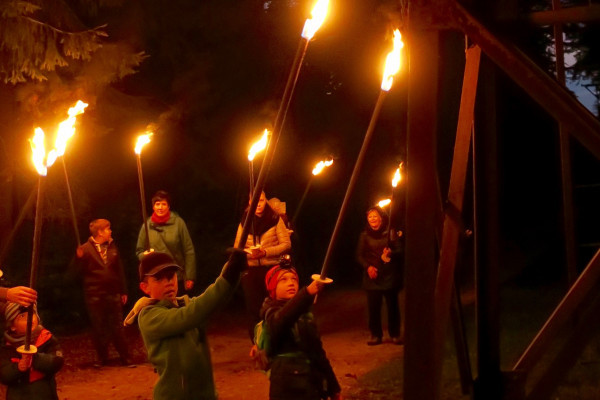 Take to the path at nightfall and visit this nature reserve as a torch lights your way.
Attention: The ticket price applies per group and not per person.
In order to avoid fire risks, this activity is only available between the months of October and the End of April
Group activity
Minimum age 6 years
Late night torch hiking in the woods
Wonderful atmosphere
Accompanied by trained guide
In case of questions, call +352 2754 5991
Included

A trained guide will accompany you and your group on your adventure.

 

Torches are provided by the organizer.

Duration
2 Hours
Bring along

Please bring solid shoes and clothing adapted to the weather conditions. Please do not wear flammable clothing

Participants
Group guided tour - maximum group size: 25 people.
Categories
Hiking, Leisure Activities
Languages
English, French, German, Luxembourgish
Opening hours
Important information

This ticket is valid for a group of up to 25 participants.
Venue
Youth Hostel Esch/Alzette
17 Bd John Fitzgerald Kennedy, 4170 Esch-sur-Alzette, Luxemburg
Parking available on site
Gare Esch/Alzette
Offered by
Office Régional du Tourisme du Sud asbl
4239 - Esch-sur-Alzette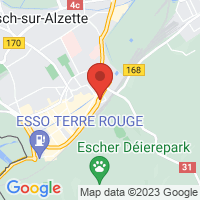 Further information
Experience Ellergronn by night.
Imagine yourself walking down a path lined with tall grass in the dusky evening light. As night falls the smells intensify, the noises change, and the nature around you settles in for the night. The Ellergronn torch hike is an exciting adventure for the whole family. In one fascinating evening, you'll experience the forest at night and hear captivating stories about daily life in the mines. The perfect activity for history buffs, nature lovers and anyone up for an adventurous night out.
Guidage in English, French, German and Luxembourgish; other languages upon request
For additional time options, please contact the ORT Sud (+352 27545991)
More offers from this partner