Dream loop "Wine and Nature Path Palmberg" (on request)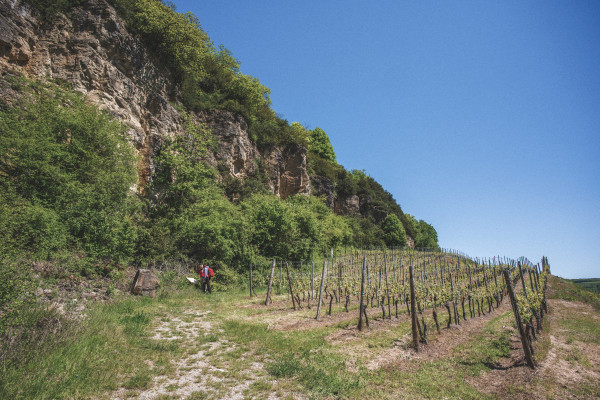 Lush green boxwood stands and wild orchid meadows, a dream for eyes and nose!
Luxembourg's unique box tree population
wild orchid diversity
picturesque winegrowing village Ahn
Included

guide

Not included

tastings (optional)

Duration
180 or 210 Minutes
Bring along

firm footwear

Participants
max. 25 people (wine/grape juice tasting: min. 4 people)
Categories
Leisure Activities
Languages
German, English, French, Luxembourgish
Opening hours
09/27/2023 – 12/31/2024
Daily 09:00 - 17:00
12/01/2023 – 02/29/2024
Daily 09:00 - 16:00

Requirements

surefootedness

Important information

Organizer: Office Régional du Tourisme - Région Moselle Luxembourgeoise a.s.b.l.
Venue
In front of the entrance of the cultural centre of Ahn
Cultural Centre Ahn
Centre Culturel, Rue de la Résistance, Ahn, Luxemburg
next to the cultural centre of Ahn
bus stops "Ahn, Op der Breck" & "Ahn, Alphonse Steinès"
Offered by
Visit Moselle
- Wormeldange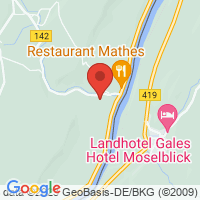 Further information
Passing along the steep shell lime cliffs, the path leads you through the steep vineyards of the Palmberg with wonderful views into the Moselle valley. As we reach the nature reserve of Pellëmbierg (Pellëm = box), our eyes and nose will be delighted above all by the lush green boxwood and wild orchid meadows. The return through the valley of Donverbach (creek) with its waterfalls and wooded gorge provides a relaxed ending. Beautiful landscapes, as well as explanations of the geological layering and the biodiversity of the Palmberg await you on this hike.
-> not suitable for prams
9 km
Difficulty: medium
More offers from this partner