Springtime in the vineyards (on request)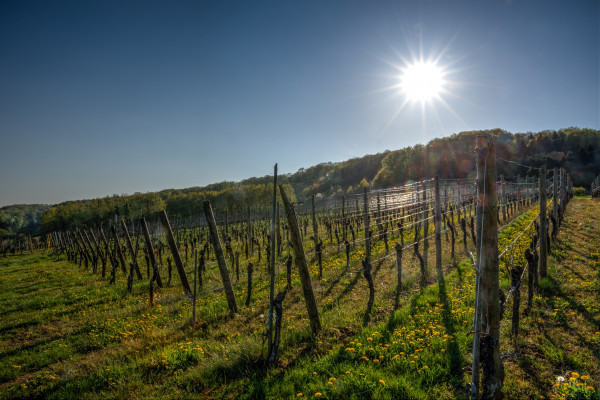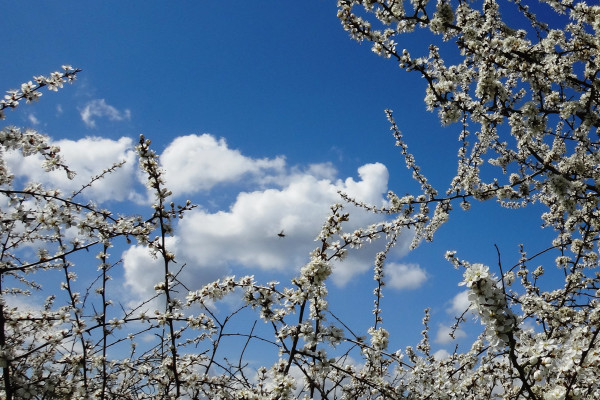 Springtime atmosphere in the vineyards - simply beautiful!
springtime atmosphere in the vineyards
beautiful views
detailed information about the terroir & vineyards
Included

guide

Not included

tastings (optional)

Duration
120 or 150 Minutes
Bring along

firm footwear 

Participants
max. 25 people (wine/grape juice tasting: min. 4 people)
Categories
Leisure Activities
Languages
German, English, French, Luxembourgish
Opening hours
04/01/2024 – 06/30/2024
Daily 09:00 - 20:00

Requirements

easy on foot

Important information

Organizer: Office Régional du Tourisme - Région Moselle Luxembourgeoise a.s.b.l.
Venue
Main entrance of the church of Greiveldange
Church of Greiveldange
Gemengebreck, Stadtbredimus, Luxemburg
Parking Caves de Greiveldange, rue Neie Wee
Bus stops "Neie Wee" & "Kellerei", rue Neie Wee
Offered by
Visit Moselle
5426 - Stadbriedemes
Further information
There's a very distinctive aroma in the vineyards – the vines are flowering! This hike allows you to discover the unique springtime atmosphere in the Moselle region. Taste a fine wine or crémant after the tour or enjoy a refreshing grape juice!
-> not suitable for prams
5 km
Difficulty: medium
More offers from this partner