Vianden Express - City Tour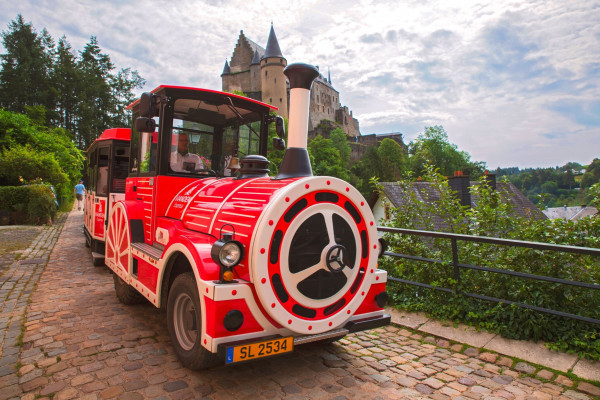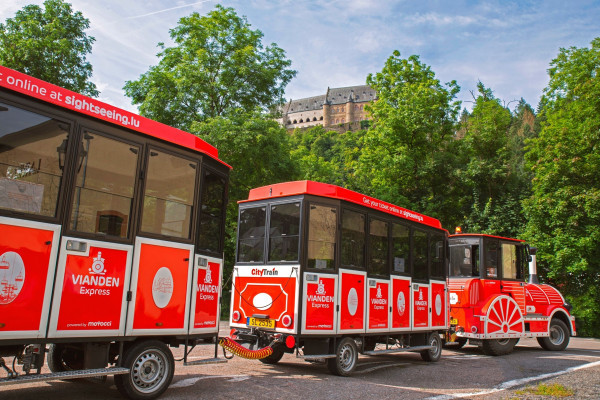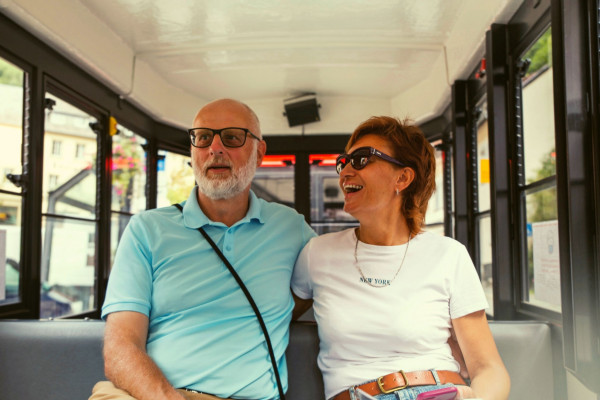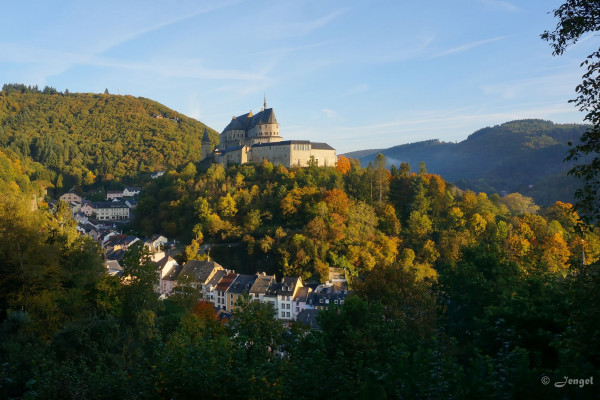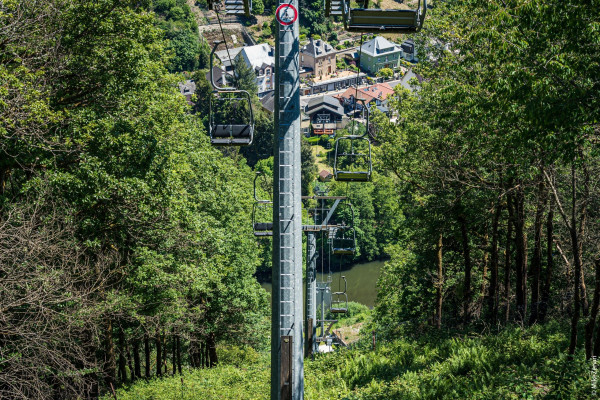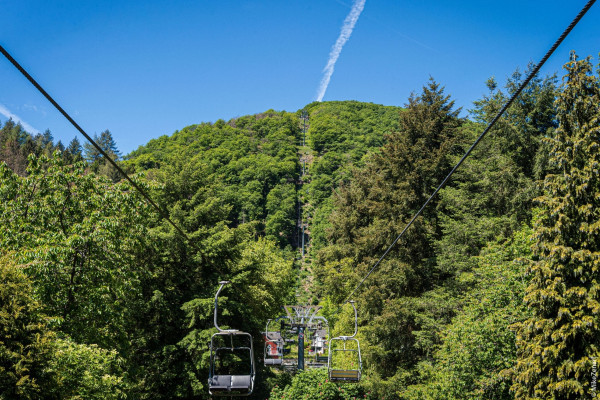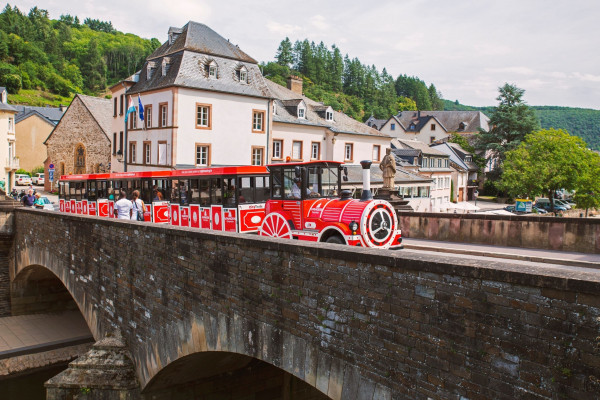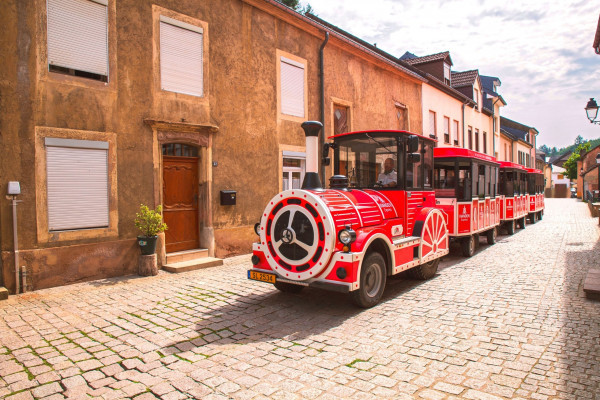 The Vianden Express will take you along the main sights of the medieval town of Vianden.
Take advantage of the touristic train and admire the beautiful city center and its cultural heritage. Take advantage of this tour to visit the medieval castle of Vianden.
Visit the Victor Hugo Museum
Drive along the ancient ramparts of the fortress
Sightseeing aboard the Vianden Express
Included

Trip with the Vianden Express City train

Not included

Entry ticket to visit the castle, chairlift, etc.

Duration
15 Minutes
Bring along

Online- or printed ticket

Participants
max. 45 people
Important information

Departure from Vianden train station
Other stops: "Bei der Schoul" and "Château" at the bottom of the castle. Walk up the hill to reach the Vianden castle.
Further information
The medieval town of Vianden always fascinates with its charm and attracts thousands of visitors every year.
On the one hand, visitors are treated to the great classics: the medieval castle, a national treasure and symbol of the beautiful feudal mansions of the Roman and Gothic periods, considered one of the most important historical monuments in Europe, and the Victor Hugo House, where the writer stayed in political exile in 1871.
The little city train has a departure from Vianden train station and stops at the following bus stops:
Bei der Schoul
Castle (at the bottom of the Vianden Castle)
If you are not afraid of heights and wish to enjoy the panoramic view, we recommend the chairlift, the only one in Luxembourg. Kindly note that it is not included in the Vianden Express ticket.
The train stops at "Bei der Schoul" and has an end stop near the car parking, at the bottom of the castle entrance. From there, you can walk up the hill, a very short distance until the Vianden Castle.
With almost 200.000 visitors a year, Vianden Castle is still the most visited historical building in the Grand Duchy. It was built from the 11th to the 14th century on the foundations of a Roman fort and a Carolingian refuge. Here, people spend an average of 1 hour to 1.5 hours.
With your Vianden Express ticket you can also benefit from the return trip. The train runs every hour and takes you from the final stop back to the station.