Painting with all the colours of nature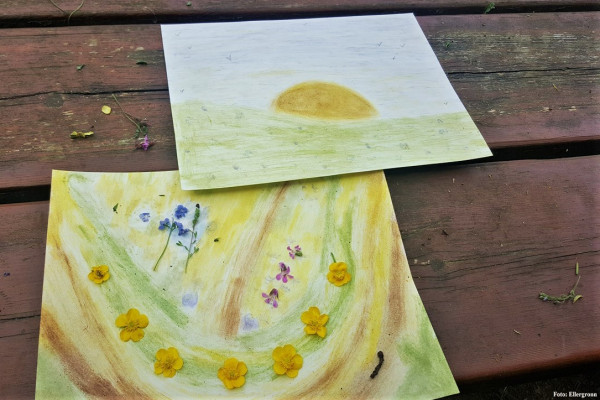 Create unique paintings with fine and subtle colours that we can obtain from nature. Let your imagination run wild!
Painting
Alternative art
Natural colors
In case of questions, call +352 247 56 516
Duration
2 Hours
Participants
Min. 8 and max. 20 participants
Important information

This is a group-ticket

Please note that a group of at least 8 people is needed to follow your request. This request must be submitted at least 15 days before the desired date.

Please plan at least 2 hours for this tour / activity / workshop.

In order to give you our best service, we ask you to be on time and inform us of any divergence concerning the program we agreed on.
Further information
New and truly special creations are awaiting you when we paint without brushes or other auxiliary means. Just our hands, paper and our imagination. Together we will also create other works of art. Let it surprise you!