HOLLENFELS - Fortress (60/90 min.)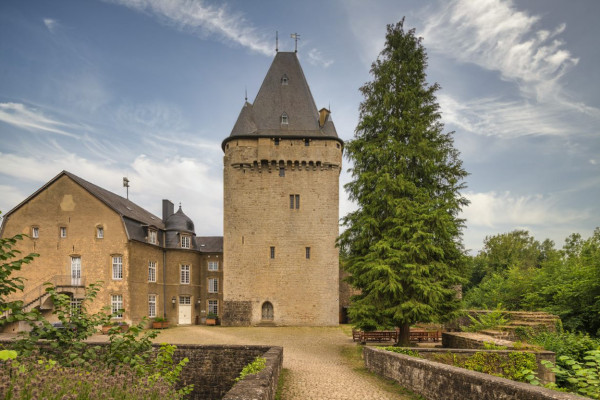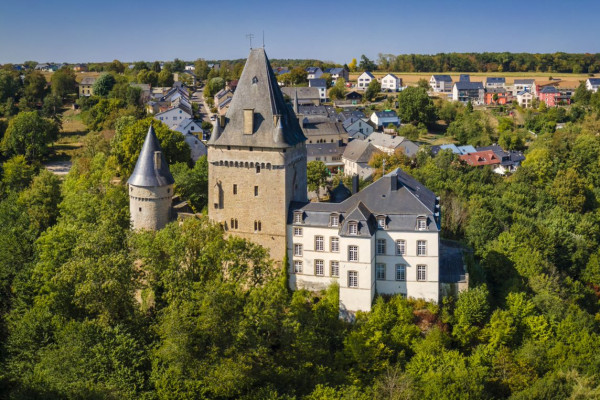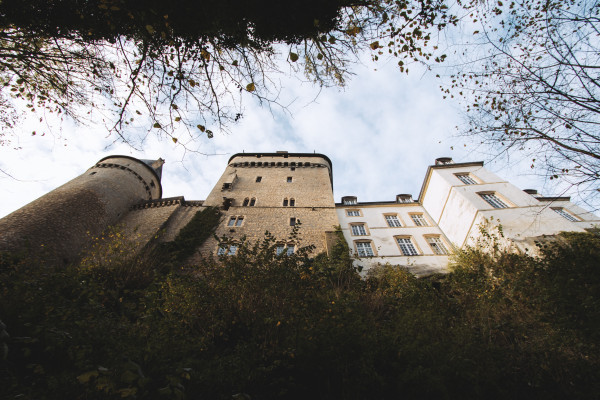 Hollenfels Castle is probably one of the most famous castles in the country and forms part of the "Valley of the Seven Castles". Perched on a rocky spur at a height of 315 m, Hollenfels Castle – overlooks the narrow Eisch Valley, offering impressively beautiful views. It is worth exploring this castle more closely during a guided tour.
- Remains of the medieval defense tower
- Rare, baroque entrance portal
- Perched on a rocky spur at a height of 315m
- Today, the medieval castle is a national protected monument
| | |
| --- | --- |
| Included | Guided tour of 60 or 90 minutes. According to the customer's requests. |
| Duration | 60 or 90 Minutes |
| Bring along | Please wear suitable shoes, adapt clothing to weather conditions and bring your ticket. |
| Participants | min. 1 - max. 10 persons (due to COVID-19) |
Further information
Hollenfels Castle is made up of a keep, which is nearly 40 m high, an angular tower, a curtain wall and a main residential building.
It can be reached by a brick bridge leading over the defensive ditch. Youth hostel and ecological centre on the domain of Hollenfels Castle.
Duration: 60 or 90 minutes (according to the customer's request)
Number of participants: min. 1 - max. 10 (due to COVID-19)
Price: 70,00€ for 60 minutes or 85,00€ for 90,00 minutes (groupe price: 1-10 persons)
~