Group Activity: Guided Mountainbike Tour - "Haard-red"
Take the trail through former open cast mining areas and official nature reserves. Discover how mother nature reclaimed what is rightfully hers after the exploitation ended.
Attention: The ticket price applies per group and not per person. All group tickets can also be booked for individuals. If you always wanted a personal coach, then this is the one for you
Guided tour through nature reserves
Challenging difficulties in the terrain
Former open cast mining areas by bike
25 KM in length
In case of questions, call +352 2754 5991
Work on your technique
Included

A trained guide will accompany you and your group on your adventure. Together, you can work on your technique and tackle new challenges. So even if you know the signposted trail and took it solo already, the guided tour can help you break new ground.

Not included

Bikes not included. Mountainbikes can be rented; please contact the Office Régional du Tourisme Sud to arrange for bikes.

Duration
150 Minutes
Bring along

Please remember to wear weather-appropriate clothing.

 

Participants
Group ticket, maximum 12 participants
Categories
Cycling, Sport
Languages
English, French, German, Luxembourgish
Opening hours
Requirements

All participants must be at least 16 years of age.

Important information

This ticket is valid for a group of up to 12 participants; all participants need to be at least 16 years old.

Additional information
5cb8613b191d9_redrock-mountain-bike-trails-2018_vf_version-d
Venue
Parking Boulodrome, Dudelange
Dudelange: Parking Boulodrome - rue Reiteschkopp, L-3476 Dudelange
Parking On-Site
Gare-Usines Dudelange
Offered by
Office Régional du Tourisme du Sud asbl
- Dudelange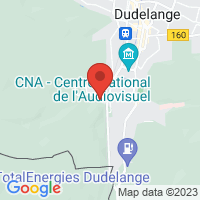 Further information
The chain is lubricated, tire pressure checked: let the adrenaline rush in the most southern region of Luxembourg, the RedRockRegion, begin!
The RedRock Mountainbike Trail "Haard-red" leads you through former open cast mining areas, which have been officially declared a national nature reserve in 1994. Earlier, iron ore was mined here, but after the cessation of opencast mining the area was was simply left to the natural process of vegetation development. Get out of town and into the countryside in only 5 minutes!
Our trained guide can accompany you and help you discover the trail in a completely new way; work on your technique and learn how to engage difficult terrain at speeds hitherto thought impossible. Find out how these guided tours have something in store even for bikers who know the trails by heart.
The "Haard – red": Difficulty Level S1 – S2; Length 24.5 km / Duration 120 – 150 Minutes / Altitude changes of 630 HM
This track is right for you if you want to gain experience in riding singletracks. The track is technically not particularly demanding and very varied. On the way, numerous viewpoints provide opportunities to take spectacular photos.
For additional time options, please contact the ORT Sud (+352 27545991)
Starting points:
Dudelange: Parking Boulodrome - rue Reiteschkopp, L-3476 Dudelange
Tétange: Parking Schungfabrik - 14, rue Pierre Schiltz, L-3786 Tétange
Rumelange: Parking Terrain de football - rue du parc, L-3741 Rumelange
More offers from this partner