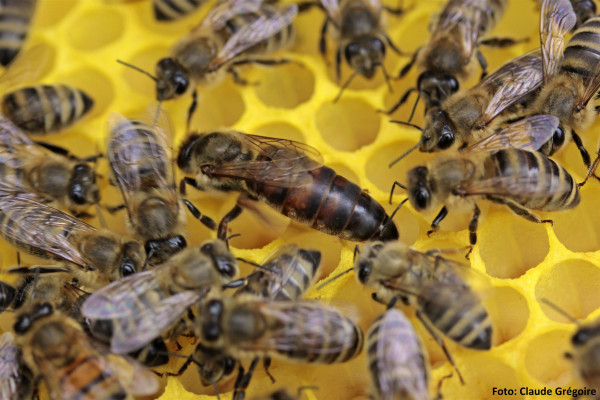 Discover the fascinating world of bees: Where and how do they live? How are the individual tasks of the hive distributed? How is honey made? How does a peaceful cohabitation between bees and humans look like? These and many other questions are answered during this workshop.
Professional explanations
Important issue
Bees from close up
In case of questions, call +352 247 56 516
Duration
2 Hours or 3 Hours
Participants
Min. 8 and max. 20 participants
Important information

This is a group-ticket

Please note that a group of at least 8 people is needed to follow your request. This request must be submitted at least 15 days before the desired date.

Please plan at least 2 hours for this tour / activity / workshop.

In order to give you our best service, we ask you to be on time and inform us of any divergence concerning the program we agreed on.
Further information
In this workshop you obtain an insight in the life of bees and their impressive hive. See what it means to be a beekeeper and discover the products from the hive (honey, wax, propolis,...) as well as the threats it faces (monocultures, varroa mites, foulbrood,...)