The industrial and natural heritage at the Ellergronn
The relation between the natural and industrial heritage at the Ellergronn is unique as well as fascinating. On this tour, you will visit the nature center Ellergronn as well as the museum "Mine Cockrill".
Historic site
Natural heritage
Industrial heritage
In case of questions, call +352 247 56 516
Duration
1 Hour 30 Minutes or 2 Hours
Bring along

Festes Schuhwerk und wetterfeste Kleidung.

Participants
min. 8 und max. 20 Teilnehmer
Categories
Museums, Explore & Discover
Languages
German, English, French, Luxembourgish
Opening hours
01/10/2023 – 01/02/2025
Daily 08:00 - 18:00

Important information

Dies ist Gruppenticket

Bitte beachten Sie, dass eine Gruppe von mindestens 8 Personen benötigt wird, um auf Ihre Anfrage zu antworten. Diese Anfrage muss mindestens 15 Tage vor dem gewünschten Datum eingereicht werden.

Bitte sehen Sie für jede Führung /Aktivität mindestens 2 Stunden vor.

Um Ihnen die bestmögliche Leistung anzubieten, bitten wir Sie, pünktlich zum Termin zu erscheinen und uns unverzüglich Bescheid zu geben, wenn es eine Abweichung vom vereinbarten Programm geben würde.
Venue
Follow the signposting
Centre nature et forêt Ellergronn
Rue Jean-Pierre Bausch, Esch-sur-Alzette, Luxemburg
There is an eco-friendly parking 100 m away from the centre.
TICE - Line 12, Bus stop: Place Pierre Ponath
Offered by
Centre nature et forêt Ellergronn
- Esch-sur-Alzette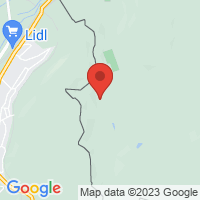 Further information
Discover the restored mine called "Katzenberg" and its adjacent buildings. The changing house, the old forge, the museum and the nature center provide a breathtaking insight in the world of miners, the former open-pit mines and their evolution towards a natural reserve that is teeming with life.
More offers from this partner